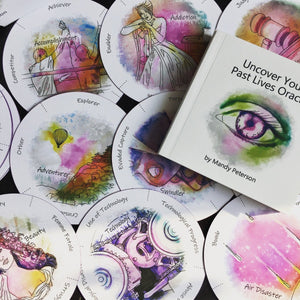 This deck brings so much to past life readings, and shadow work. This deck was created to be a tool that can help detect the types of past lives that cause phobias, fears, relationship issues, etc. It includes experiences both negative and positive that could be hidden in your subconscious and holding you back.
Authentic 2021 version with guidebook by indie deck creator Mandy Peterson.
~Interested in this deck? Check out our past box, "Past, Present, Future!"~
AMAZING
I was drawn to buy this deck and I am so glad I did. I love using this deck and it's one of my favorites!